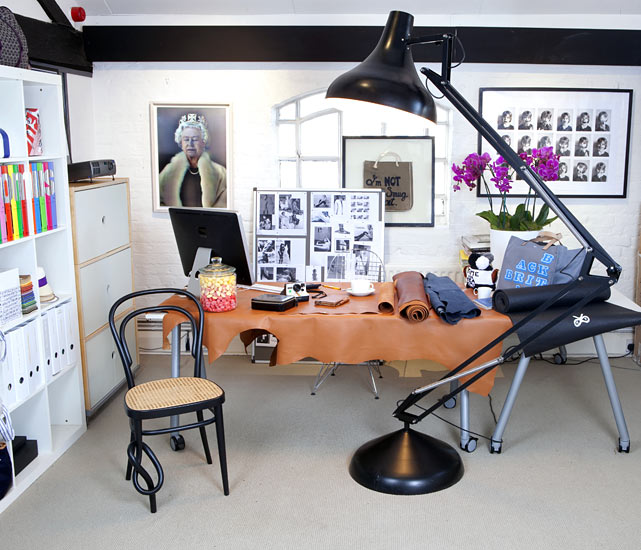 This is the office of Anya Hindmarch, a British handbag designer.
"This is my office, where we have lots of meetings about everything from ideas to marketing. I'm ashamed to say they're a bit of a laugh most of the time. People often sit on the floor, and the other day someone was in a fur coat and a scarf because the heating was broken. We have breakfast together on people's birthdays, too – pain au chocolat, mini-cupcakes, sometimes booze, sometimes not. Still, I was thinking that if we all die tomorrow, what do you look back on? Not how much money you made, but how much fun you had."
Details:
JAR
"I always have sweets in my office in case anyone needs a pick-me-up. My creative director changes them with the colours of the season – he's neurotic like that – but the blue ones are never quite so nice."
TEAPOT COSY
"I love tea – I drink three or four cups a day. We have lots of celebrities coming in here to borrow bags, and often give them a cup, too. We didn't ever set out to court them. In the early days Princess Diana used to come to the shop in Walton Street, and then Elle Macpherson and all the "supers" started coming, too. It all happened fairly organically."
Via
guardian.co.uk