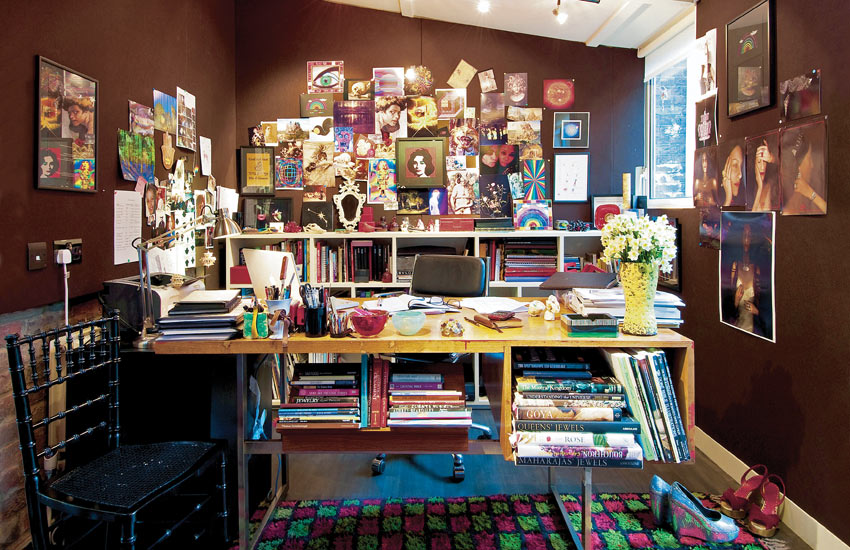 This is the work studio of Solange Azagury-Partridge, a London jeweller.
"The walls are dark, which I adore, as they're very atmospheric, but as it's actually an old conservatory there's lots of light coming in through big windows. It has a sliding door so I can shut myself off and be private."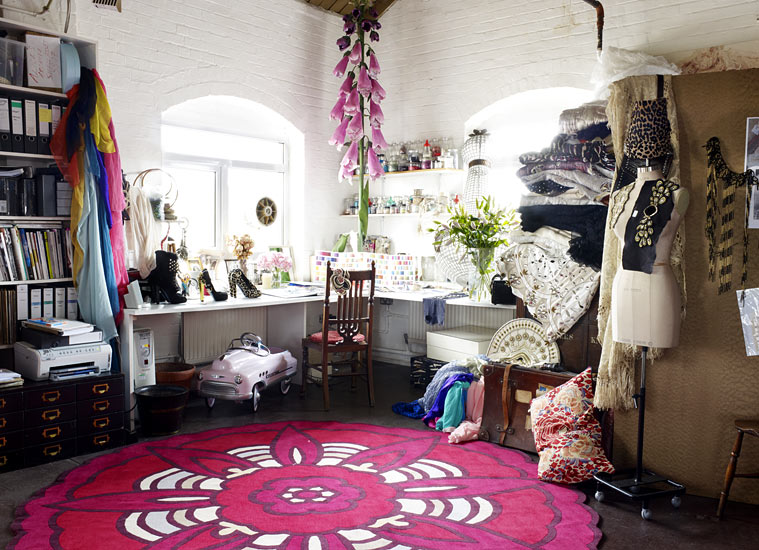 This is the Somerset studio from Alice Temperley which was originaly a warehouse.
"It's a real luxury to have a studio all to myself, somewhere to start mood boards for the next collection. All my team are in my original studio a few miles away, and the only way to clear my mind is to come and lock myself in here, with no phone or email."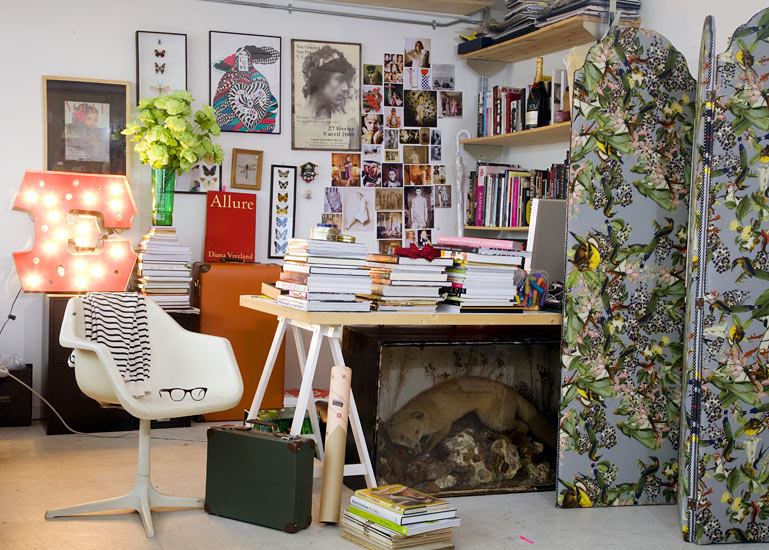 Erdem's fashion studio in east London which has a pattern-cutting table 7m long.
"We're right above the Rich Mix cinema, which is great because I love the movies. The view is amazing. I can see the Gherkin, Barbican, Canary Wharf, and check on the progress of the new Shoreditch High Street train station. My bike got stolen, so I now walk from my flat in London Fields every day, down Broadway Market, get my coffee from La Bouche. It takes about 20 minutes."
I love to see work spaces as I mentioned before in other posts but these ones are special because we are looking at real studios, apart from homes. Rooms where you breathe creativity.
Feel inspired to be creative?
Images and info from
The Guardian